Sport ecommerce is a challenging environment with large brands and disruptive newcomers competing for their share of a growing market. Some have launched direct to consumer (D2C) online sales channels and others are focussed on their business to business (B2B) partners.
Here are some examples of brands that have successfully combined quality customer journeys with fast and frictionless buying to improve their online performance.
One of the leading golf brands, Ping dates back to the late 50s. It has multiple online stores for different parts of its business and wanted to enhance EU sales of its golf clothing, headwear, and accessories with a new website which was launched in March 2022.
The priorities were to improve customer experiences and Ping's brand presence with an extended range of products and business systems integration.
Previously running a custom-built ecommerce site, the new site was built using Adobe Commerce Cloud Pro (previously Magento Commerce Pro) as a configurable and scalable solution that could support its complex business operations.
The new site includes core integrations with platforms such as Klaviyo (for data-driven marketing automation), and PayPal for simple customer payments. Extensions and add-ons from companies such as Amasty and Mirasvit bring additional capabilities to the site and make administration easier for the Ping team. Ping can now keep customers up to date with confirmation emails when orders are placed and shipped. Products can be showcased more effectively, and the customer service team spends less time following up orders and updating customers. With multi-currency and language capabilities the company is moving ahead with its plans for growth in Europe supported by a 260% increase in visitors to its site.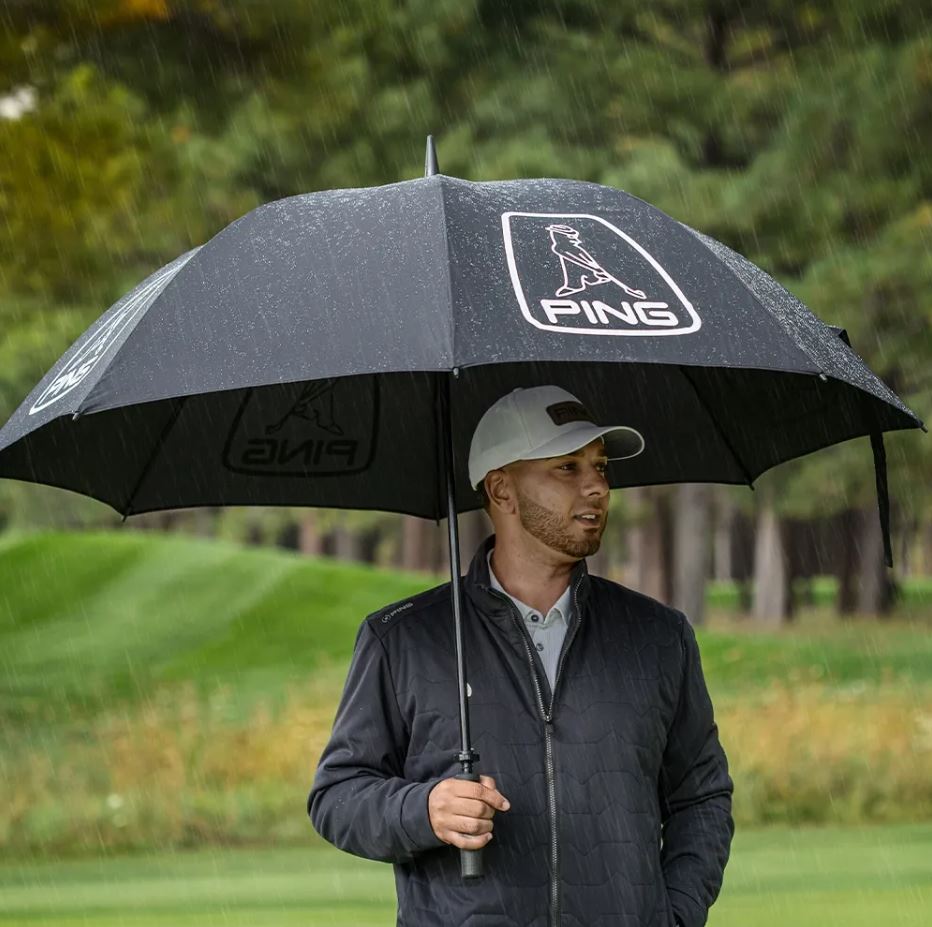 In 1975 Nick Gill, a dinghy sailor frustrated by a lack of specialist sailing equipment, started to design and manufacture his own sailing clothing. Over the years Gill Marine has built a reputation for technical innovation for waterproof clothing and fair pricing.
By 2018 it was time to make the move from the company's legacy Magento 1EE ecommerce platform to allow the full range of products to be properly showcased in multiple international markets. Their software as a service (SaaS) BigCommerce Enterprise solution was chosen because it could meet their extensive requirements for data migration and business systems integration. It could also deliver good site speed, flexible design, search engine optimization (SEO), and high-quality merchandizing. Despite the long list of ecommerce requirements, the choice also represented good value for money along with reliable hosting, security and scope for future growth.
The company can now meet its requirements for multi-language and multi-currency operations with automation across back-office operations including order and warehouse management systems integration. Sage integration with Global-E supports cross-border payments, Feefo for customer reviews and Dotdigital for email marketing.
Alongside high quality search facilities, branding is supported by strong fonts, streamlined navigation and icon-driven signposting for key information such as categories, activities and systems. Bitesize headlines, impressive lifestyle imagery, and careful handling of SEO and redirects have all contributed to an increase in revenue of almost 30%.
Nike has taken major strides in omnichannel retail using technology to provide consistent vibrancy and easy customer journeys both online and offline. Attention to detail includes everything from color and design to accessibility. The priority is to create a positive brand experience from the first customer touchpoint.
Nike uses Adobe Commerce (formerly Magento) to create engaging and interactive online customer experiences. A product configurator tool means customers can design a product and each time they choose or change something its picture is updated. Their customers are even happy to wait longer to receive their customized products.
The Nike By You program shows customizable products in store that can only be bought online to introduce in-store shoppers to a new way to buy as Nike Members.
Nike was ahead of the trend with buy online, pick up in store (BOPIS) so customers can easily choose where their order is delivered and, if necessary, returned.
All of this is achieved with central warehouse and inventory management, ecommerce excellence, an effective customer relationship management system, and in-store point of sale (POS) technology.
Ben Francis created Gymshark in 2012 while he was still a teenager. It has grown from a garage-based screen printing business into a leading online fitness brand.
Alongside the company's high social media profile and award-winning performance there has been impressive growth in online sales. However, after a Black Friday failure of their ecommerce platform and large increases in demand at peak times the company needed to review its business systems to be sure they were robust and scalable for the future. As a result, Gymshark replatformed to a Shopify Plus enterprise-level ecommerce solution integrated with Peoplevox warehouse management.
The warehouse team's agility immediately improved and the company was able to keep pace with rapidly growing order volumes and fulfillment needs. The following year, more than four times the number of Black Friday orders were despatched by the end of their extended six day sale period compared with the ten days it had taken previously.
The company is now enjoying stable growth, faster and more accurate order processing, picking, packing and shipping, and flexibility in warehouse operations to match peaks in order volumes.
Science in Sport (SiS) is a well-established sports nutrition company. Since 1992 it has been developing, manufacturing and marketing a range of innovative products for elite athletes and sports enthusiasts.
Sales channels include specialist and High Street retailers, grocers and the SiS online store. In 2018 the SiS website was migrated from its Magento 1 ecommerce platform which was approaching the end of its life, moving to the latest version of Magento Enterprise, which had just been acquired by Adobe. The change required a complex transition involving a major data migration and updated extensions, themes, and customization.
To bridge the gap between historic data and new orders, additional customers, and product updates delta migration was used to minimize downtime. This allowed the active site to remain fully operational and kept the development site up to date, ready to be launched. It also provided an opportunity to spring clean the databases in preparation for the new site.
Since the migration and launch of the new website SiS has seen an increase in page speed of 24%, and the overall conversion rate has gone up by 26%. The company has also expanded its UK operation to the US and Italy.
It's new mobile theme with a dynamic layout allows customers to view products by sport or range, with tailored services for new and Premier customers which have increased the mobile conversion rate by more than 30%. Customers can also select and save groups of products in a fast and easy-to-use 'bundle builder' which offers them better value for their choices, tailored to their sporting goals.
The subscription SiS Premier service provides next day delivery and the new delivery option is automatically shown on their checkout page. They can also access free nutrition advice and monitor their subscription status on their account dashboard.
Build online success for your sport business