Microsoft Dynamics 365 Business Central
You can scale your ecommerce business with Microsoft Dynamics 365 Business Central (BC) and it's proving to be an increasingly popular choice for many different organizations around the world.  
There are now more than 3,300 Microsoft Partners selling BC as their software as a service (SaaS) enterprise resource planning (ERP) solution. There are also over 1,800 additional applications available on AppSource, so you can choose BC with confidence, knowing that there's a wealth of expertise and plenty of options available to meet your business needs. 
What's more, you'll be in good company, because over 20,000 companies in more than 70 countries have already chosen BC. They range from start-ups to multi-industry enterprises.
Integrated with your ecommerce platform you will have the power and flexibility to control and manage your online customers, products, and pricing information from a single source. The BC operating philosophy emphasizes automated resolution if anything goes wrong, so you can rely on its overall scalability and sustainability.  
You can share complex data across your organization to streamline processes, including packing slips, wish lists, back orders, product categories and relationships, statements, invoices, credit limits, permissions, returns, taxes, shipping, and loyalty points. 
A flexible approach
Many businesses have made the move to BC from their existing Microsoft Dynamics NAV platform, for example, while others are new to the Microsoft ecosystem.
In the past, a SaaS ERP system might have been more suited to smaller organizations but BC now positions itself as a large-scale solution without set limits for the number of users, sessions, transactions, or size of database. 
A separate monitoring system keeps track of average use to avoid problems when the number of users or volume of data increases, so you will have a smooth and reliable service. The process of balancing begins when your VM load reaches 60% of its capacity to make the auto-scaling process seamless. 
BC has integrated functional modules that have their own tasks and characteristics to connect and provide immediate access to financial data, sales, projects, services and operations, and your supply chain. You can improve sales processes and customer service, analyze data, and integrate with you customer relationship management (CRM) system, Office, and other Microsoft tools.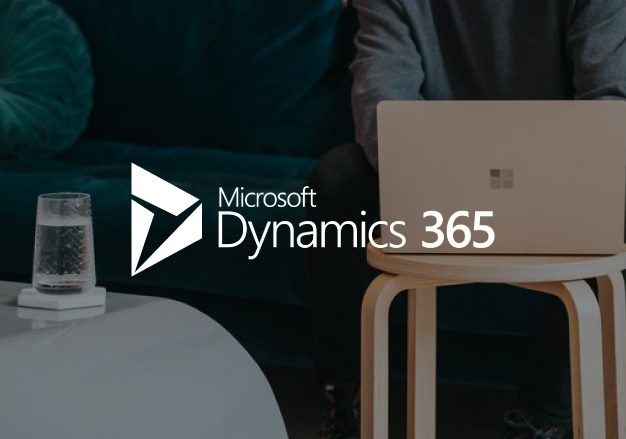 When you sign up for BC Microsoft will provide an Azure database with an intelligent load balancer across a cluster of virtual machines (VMs). To maintain peak performance it will auto-scale as you use more resources.  
S

ecurity

in mind
Of course, Microsoft is a popular choice thanks to its commitment to security and compliance, with data encryption, automated threat detection, identity isolation and just-in-time access.  
Microsoft has integrated its Sentinel security analytics with its Defender detection and response tool for Office to provide a 'helicopter' view of security across your whole organization to support speedy investigation and resolution.  
Fast growing businesses are choosing cloud-based solutions like BC because they will benefit from built-in security and best practices, along with the latest patches and high quality security management. 
Eas

y

onboarding
For ecommerce businesses that choose BC the new onboarding framework provides quick views and a guided tour to demonstrate key features so you can achieve productivity benefits more quickly, reducing the need for additional third-party support and lengthy implementation periods. 
Future-proofing your business 
The BC roadmap will give you confidence to plan for the future:
Simplif

ied

user experience

s

-

Microsoft says the

goal

is

to

make

BC

the

easiest

and fastest

business

application

for users

. N

ew

accelerated data entry

and

a

fluid

typing

experience

,

no

matter

how

quickly

data

is entered

, is predicted to deliver

time

improvements

of

12

%

to

23%

when

posting

and

creating

sales

and

purchase

orders.
More connectivity – BC is already fully integrated with the whole Microsoft suite including Teams, OneDrive, and Outlook. From the first quarter of 2022 it will also be the lead ERP solution for Shopify.  Microsoft says it plans more investment in connectivity both inside and outside its own product family, including data sources such as sensors or internet of things (IoT) devices.  

Predictive processes – artificial intelligence (AI) is changing the face of business processes. It's more powerful and affordable than ever, allowing you to make sense of big data from multiple outside sources and to analyze customer information to help you become more efficient and profitable. Using automation, BC can allow you to use your data as a proactive tool to create actionable insights and to improve customer relations or supply chain management for example.
Work with a trusted partner 
Williams Commerce is an award-winning, ecommerce-focused Microsoft Dynamics 365 partner. We can lead ecommerce platform build and implementation projects with partners like Adobe Magento, BigCommerce and Shopify Plus. We can also lead Microsoft Dynamics 365 Business Central implementations to streamline your ecommerce operations and increase your online revenue. 
Speak with one of our experts to find out how we can help to scale your ecommerce business with Microsoft Dynamics 365 Business Central.