A new digital era for a brand new online business
Macfarlane Packaging, the UK's largest distributor of protective packaging, has expanded its online service by launching Macfarlane Packaging Online – a convenient online destination that offers retailers and other businesses of all sizes all the packaging solutions they need. Magento Enterprise Solutions Partner, Williams Commerce, was delighted to be chosen as the ecommerce partner who built the first website for this brand new business on Magento 2 Enterprise.
Services: Magento, Digital Marketing, UX
Technical Details
The new website takes advantage of the Magento 2 Enterprise powerful, out of the box functionality, and combines this with rich onsite content and beautiful, responsive UX design for streamlined navigation on both desktop and mobile devices.
In addition to a comprehensive navigation menu, the website also features an extremely useful 'Help and Advice' section where users can find all the packaging advice and best-practice tips they need.
AFTER
BEFORE
Putting the needs of the customers first
In line with Macfarlane Packaging's overall business approach, the new website delivers high standards of customer service, with users being able to place their orders up to 3pm for next day delivery, keep an eye on their parcel with live order tracking and enjoy Macfarlane Packaging Online's price match promise. The reliable service is also signalled via the reviews which are prominently displayed across the website, providing users with additional peace of mind.
The website also features a reward points scheme which is a great way for Macfarlane Packaging Online to say 'thank you' to their customers.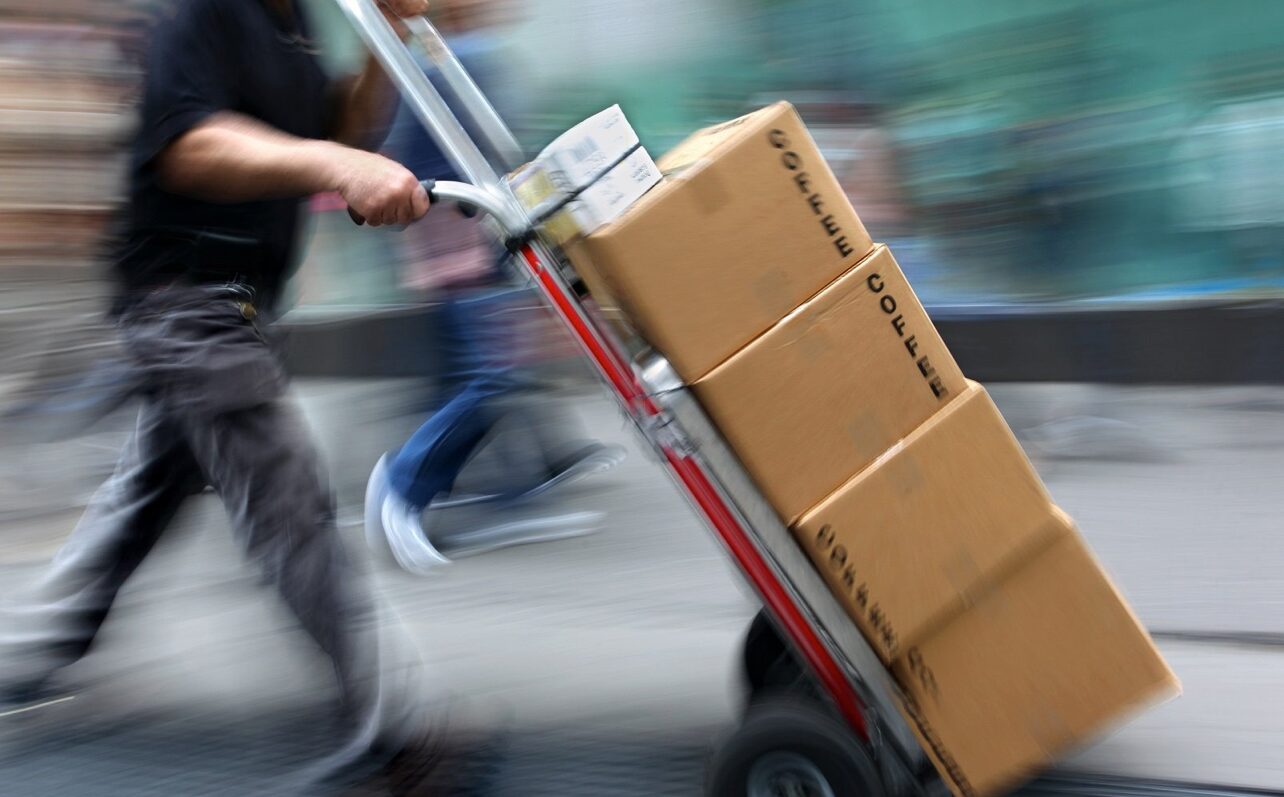 Simplified navigation for an improved user experience
Catering to both B2C and B2B clients, the website features different sign up forms for these two categories, as well as a list view of categories to help users who need to make bigger purchases. B2C customers can place orders without having to register first, whilst business customers can take advantage of the easy online registration process and create a dedicated trade account.
The homepage features a useful product carousel which displays relevant products that are recommended for different industries, further simplifying navigation for website visitors who might be unsure of the best-suited packaging solutions for them.