Google Analytics 4 (GA4) and Google Ads are powerful digital marketing tools. When you use them together you can share data and receive valuable insights about your performance and opportunities for improvement. You'll have a more complete view of your customers' journeys and can analyse your data more quickly in one place. 
 When linked, you can export your GA4 conversions to Google Ads and use them in your marketing campaigns. You'll make the most of the Google Ads artificial intelligence (AI) model to optimise your bids and improve advertisement relevance. Using audiences created in GA4 and imported to Google Ads you'll also improve the performance of your retargeting campaigns. 
 Tracking click-throughs from your Google Ads to your website also shows what customers do before they make their purchases. This provides opportunities to improve conversion rates and upsell other products. 
Some GA4 and Google Ads terms
As with all new digital tools, there are some terms that look unfamiliar. If you were a Universal Analytics (UA) user, you'll recognise some things, but they might function differently. 
Access permissions
In both UA and GA4 you can assign roles ranging from administrator to viewer to control access to different reports.  
Acquisition reports
a report on how new visitors found your website or app, defined as 'first user'.  
Audiences
in GA4 you can create groups of users with the same attributes. You can build audiences around any data you collect. New visitors to your site, blog or app that match the attributes are added to the audience.  
Conversion paths
a GA4 report showing customer touchpoints between a Google Ad and a later sale.  
Data streams
the flow of data from a customer touchpoint, like your website or an app. When you create a data stream in GA4 you receive some code (a snippet) to collect the information. You use data streams instead of UA views. Each property can have up to 50 data streams.  
Destination pages
these are the pages visitors go to immediately after an internal search on your site. GA4 reports these as events.  
Explorations
a tool to experiment with different Google Ads metrics using queries, dimensions, filters and segments. 
Events
measuring specific interactions on your website or app. Events replace UA hits such as pages, ecommerce transactions or social media interactions.  
GA4 attribution
enhanced reports for the conversion paths and attribution features of your GA4 properties. Property-level attribution modelling provides deeper and more actionable insights.  
GA4 property
a website, mobile application, or blog, for example, associated with a unique tracking ID. Your GA4 account can include multiple properties.  
Google Ads account
previously called Google AdWords. To sign up for an account you'll need an email account and a website to link to. If you don't have a website you can still use Smart campaigns.  
Google Ad dimensions
an updated tool to customise the characteristics you want to track in GA4. You can base dimensions on users or events. Customised dimensions are always events. You set them up using Google Tag Manager.  
Smart bidding
bid strategies using Google's AI can optimise conversions or conversion values. You can set performance targets and customise settings according to your goals.  
Tracking ID
a unique identification for your GA property used to collect data about traffic and user behaviour.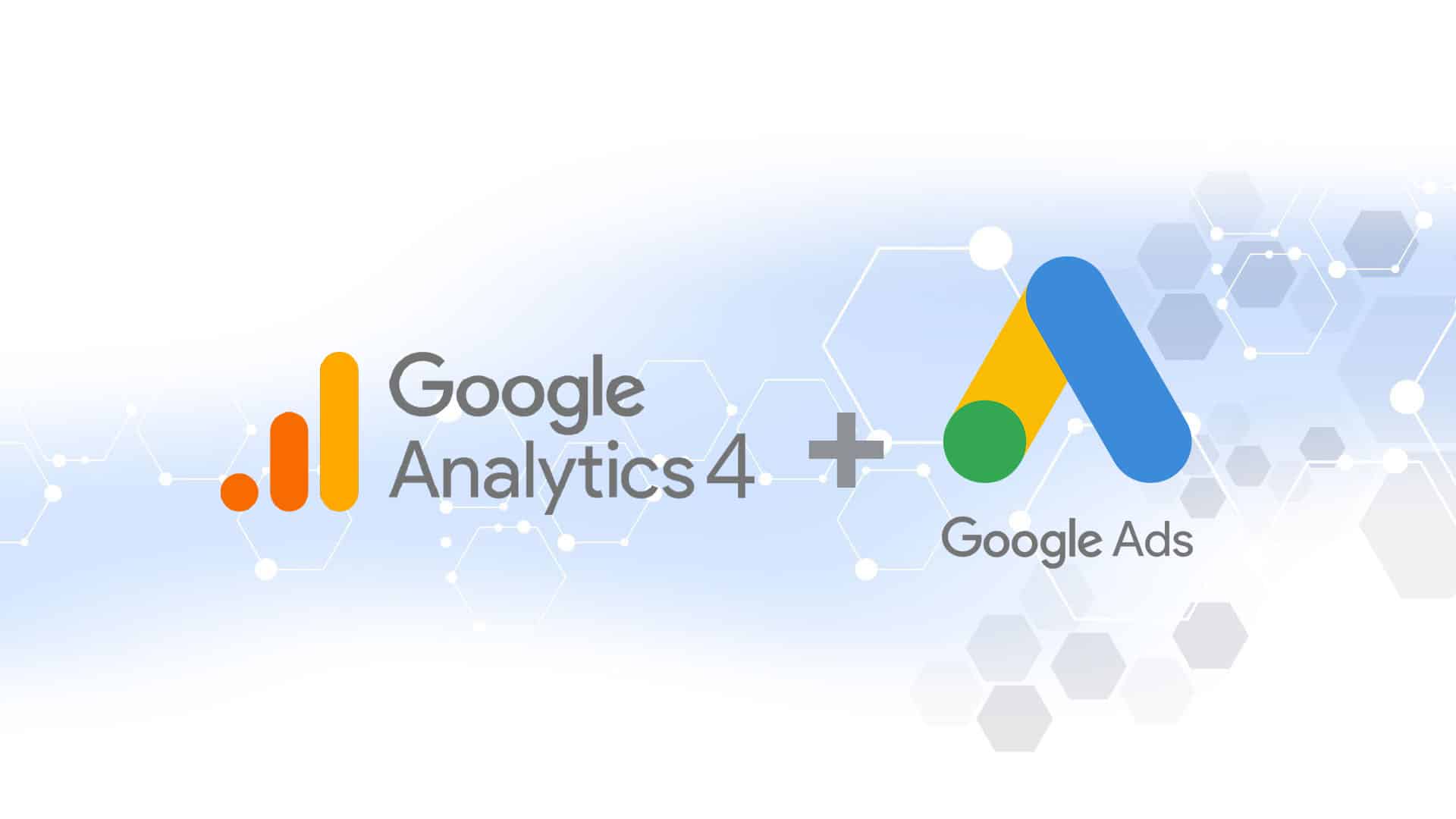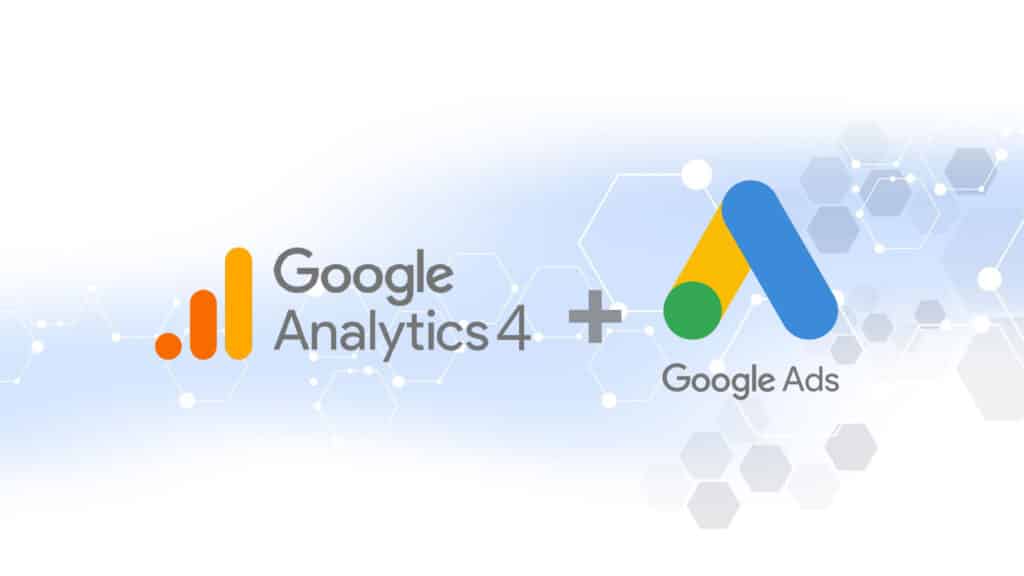 1. Access your Google Analytics 4 property
Log in to your GA4 account and go to the admin section. From there, select the property that matches the website or app you want to link with Google Ads.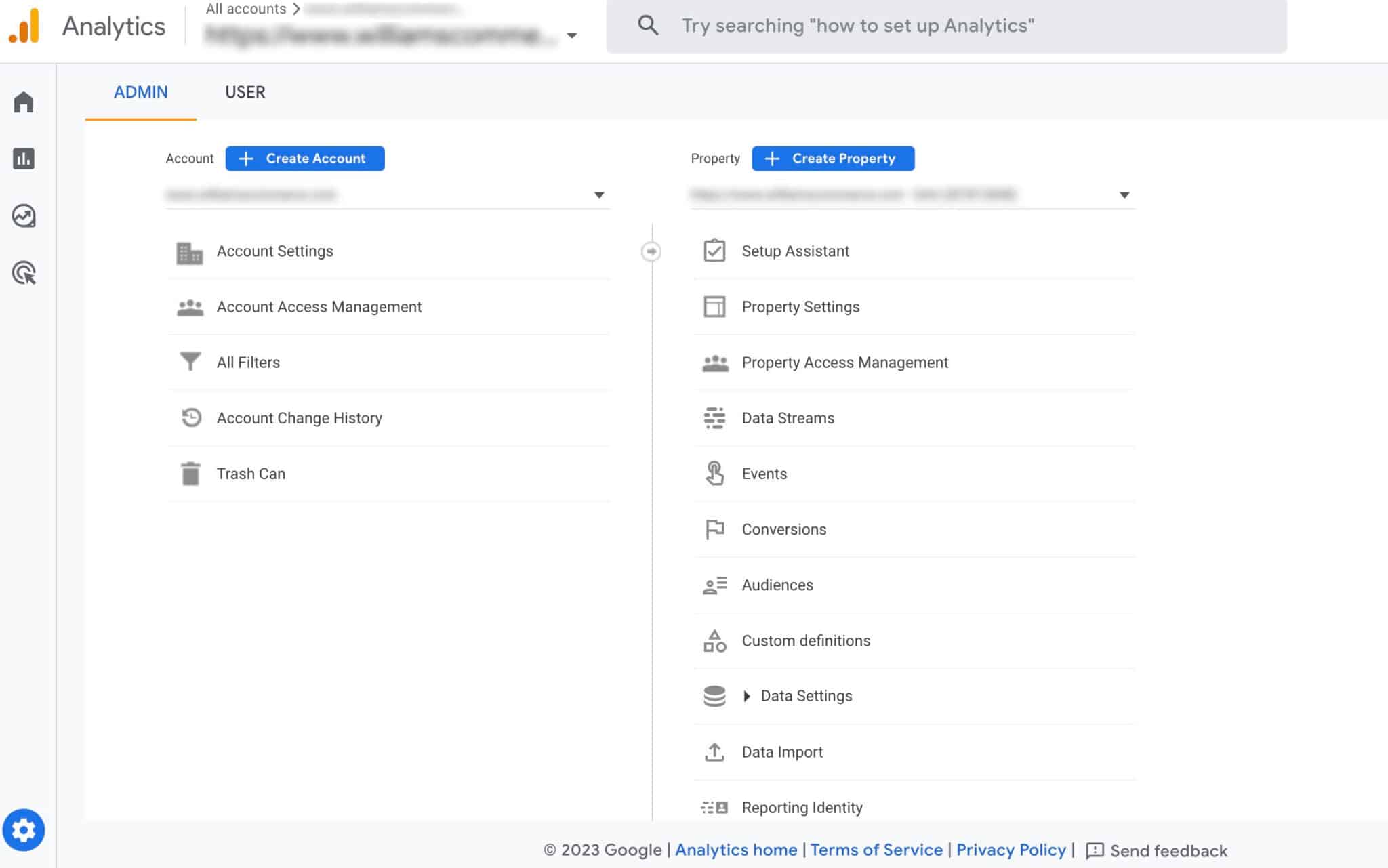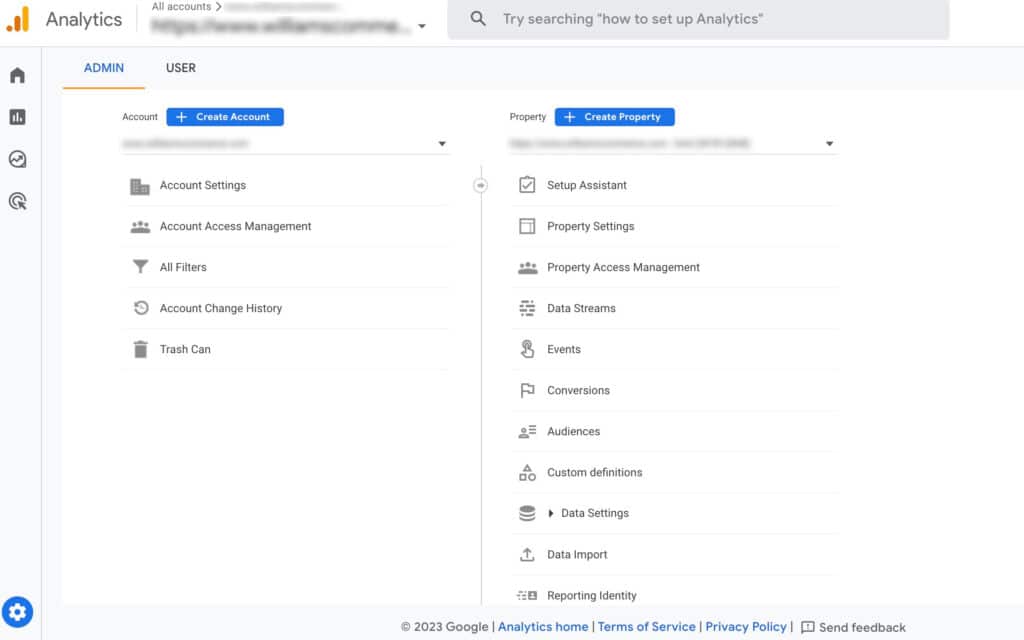 2. Enable data sharing
In property settings, choose 'data streams' and then the data stream associated with your website or app. Make sure you have an active data stream configured for the information you want to collect.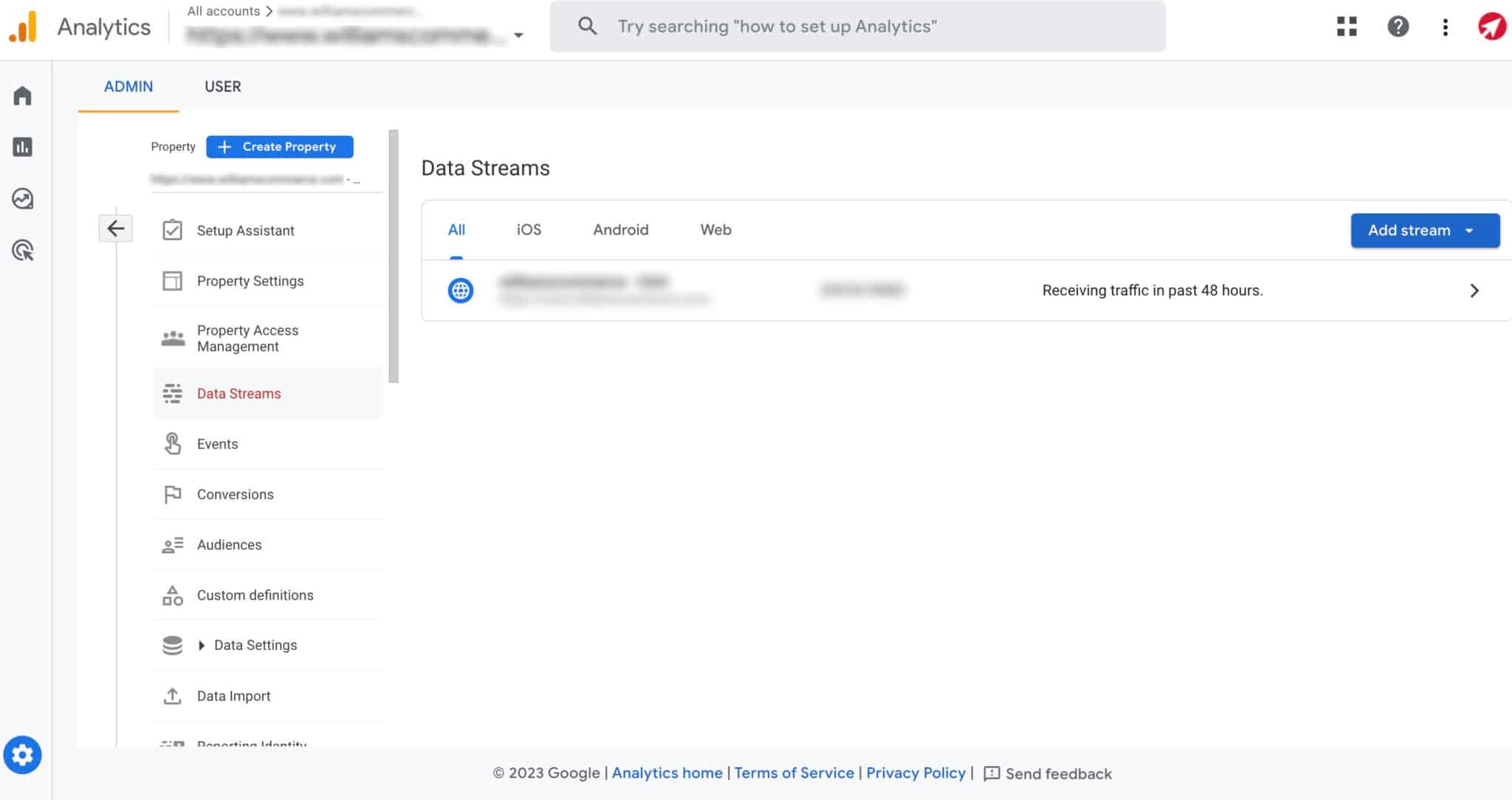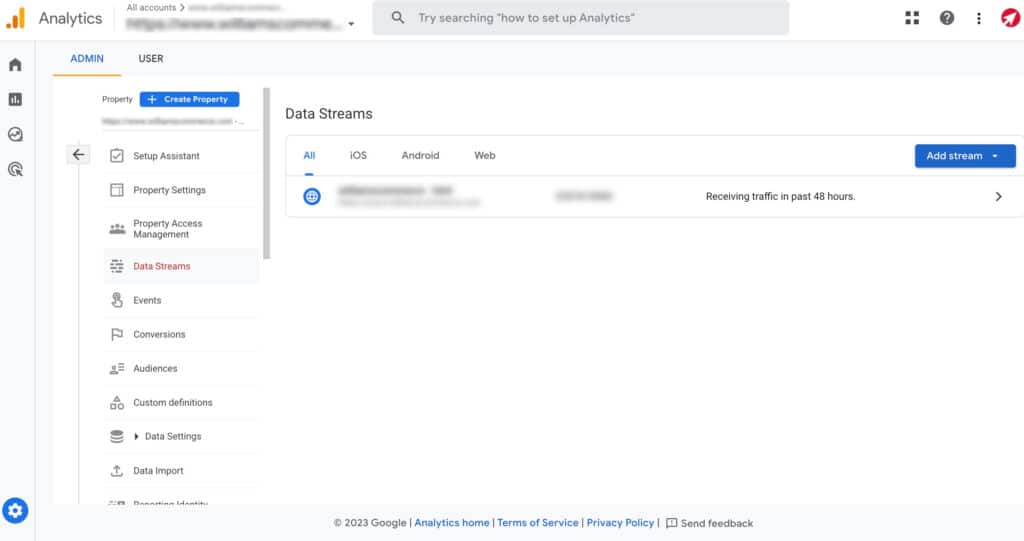 3. Connect with Google Ads
Select 'data settings' and then the 'Google Ads linking' option. You'll be prompted to sign in to your Google Ads account or create one if you don't already have an account.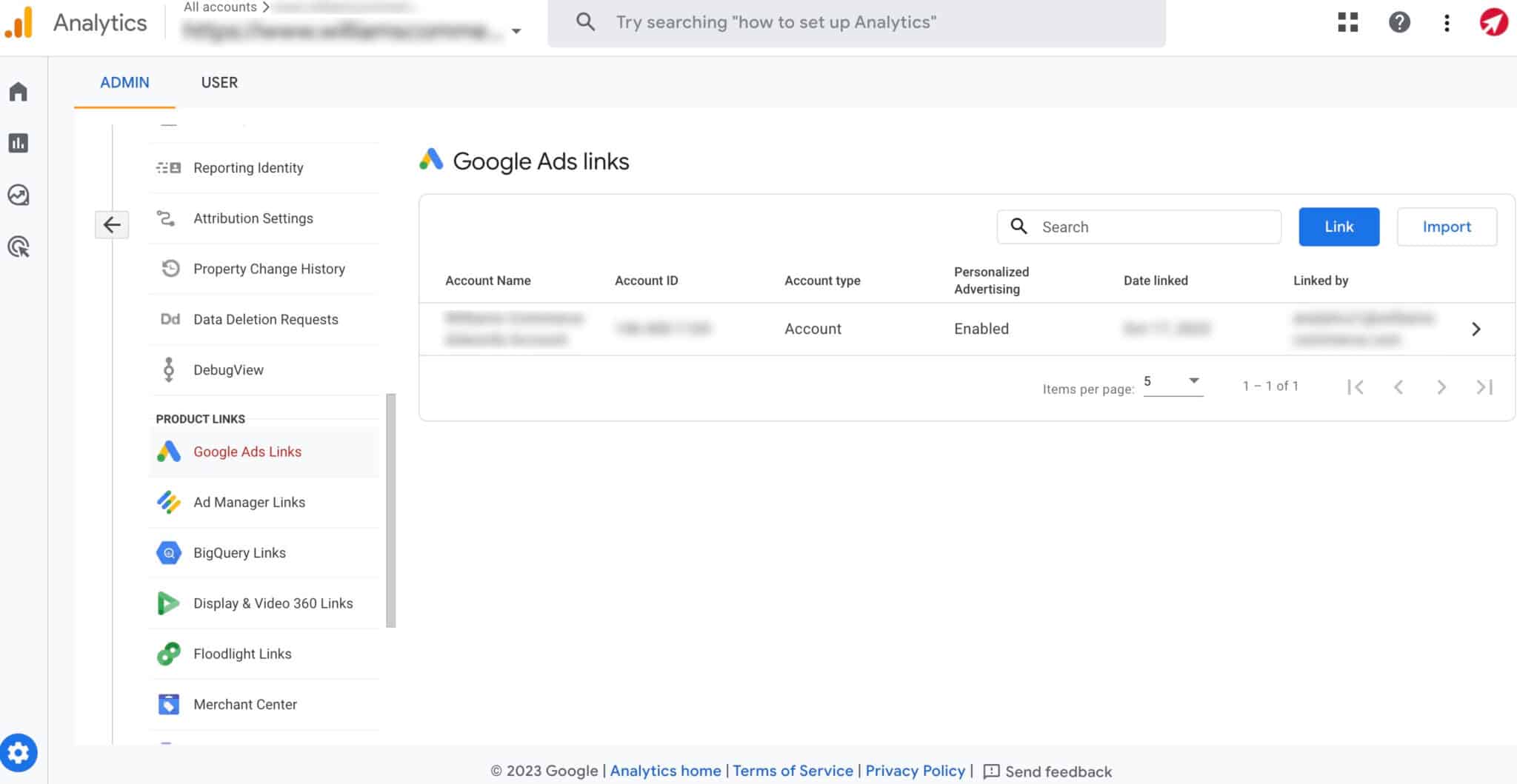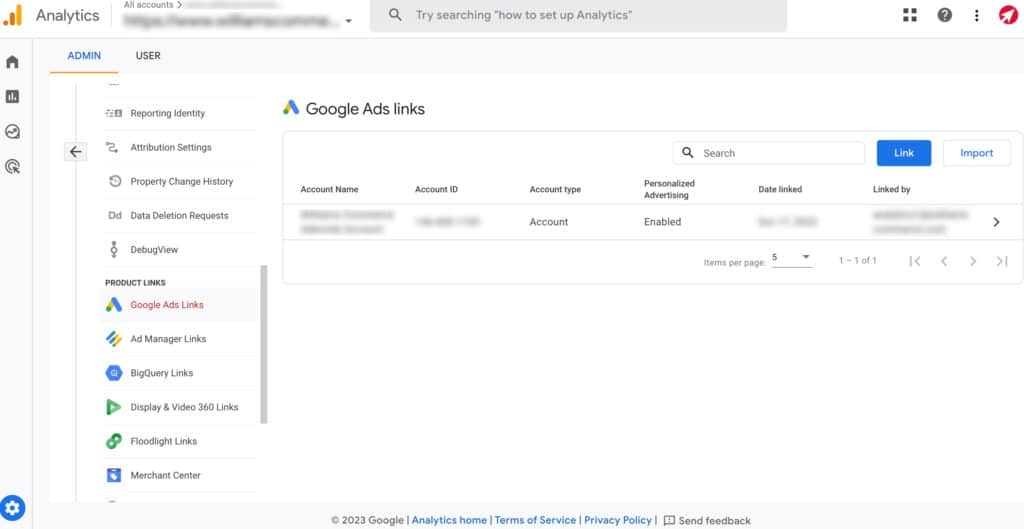 4. Choose a Google Ads account
Once you have signed in, select the Google Ads account you want to link with your GA4 property. Make sure you have the permissions you need to access and manage the Google Ads account you've chosen. 
5. Configure the settings
Review the settings shown on the linking page. You can choose to enable auto-tagging, which automatically attaches the necessary details to your destination page address (URL). This provides accurate tracking and attribution in GA4.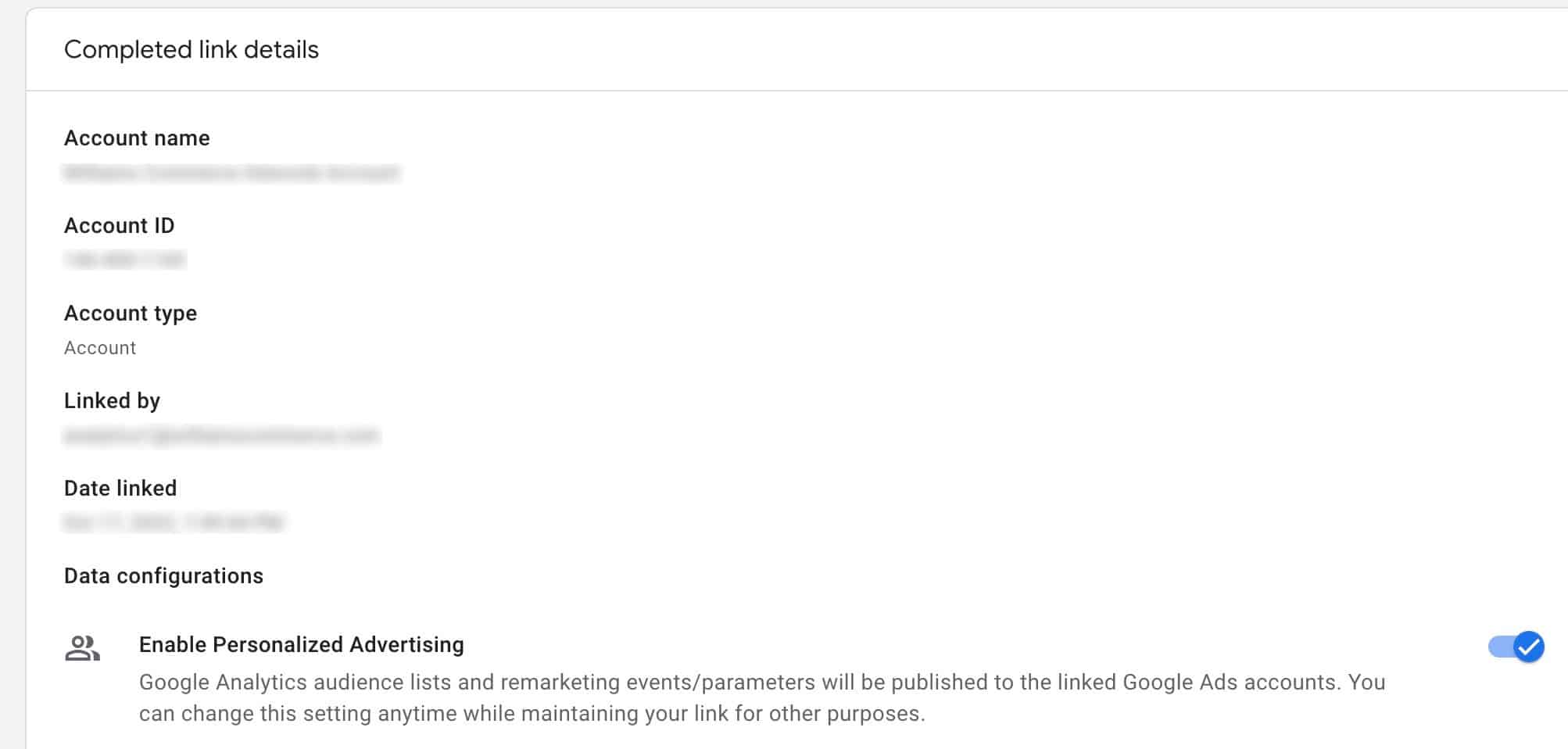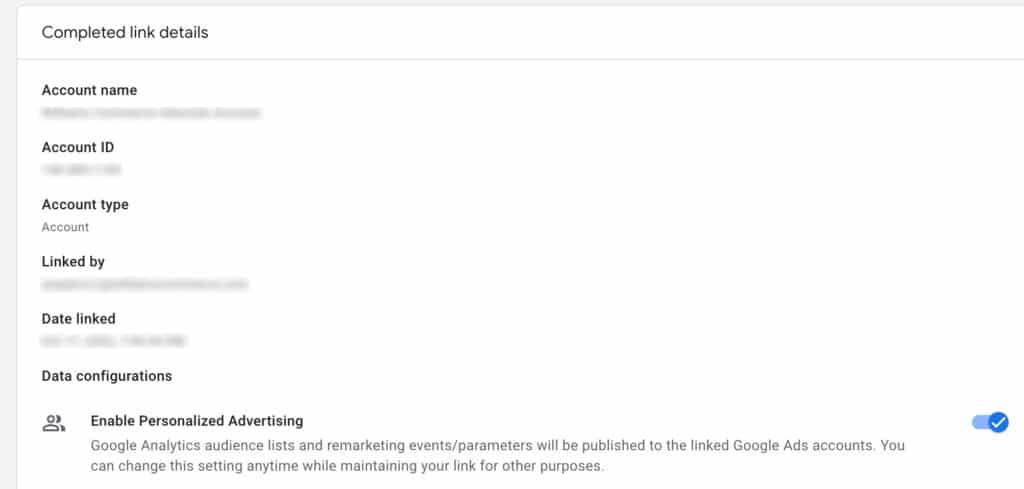 6. Confirm and complete the linking process
After reviewing the settings, confirm the link between your GA4 property and the Google Ads account. It can take a while for data to start populating your GA4 reports. 
The benefits of linking GA4 with Google Ads
You can refine and enhance your digital marketing with integrated data, all in one place. This allows you to analyse the customer journeys from a click on your Google Ad to their on-site behaviour. You'll gain a clearer understanding of how your Google Ads are performing and how they contribute to on-site conversions. It's an ideal tool to improve user experiences. 
 You can also take full advantage of GA4's powerful audience segmentation tools. Combined with the remarketing features in Google Ads you can create highly targeted campaigns. Data about specific interactions with your website's visitors helps improve retargeting to maximise your marketing performance. 
 Accurate conversion tracking helps you understand the effectiveness of your Google Ads activity against your goals and objectives. The advanced attribution models in GA4 allow you to identify which Google Ads, keywords, or channels deliver the most valuable conversions. 
 Data-driven decisions improve outcomes and help you make the most of your marketing budget. You can analyse user behaviour, demographics, and other attributes. This allows you to refine your targeting, creative treatments, and bidding strategies to improve your return on investment. 
 We'll be happy to have a more in-depth discussion with you. To find out more about taking full advantage of GA4 and Google Ads, talk to one of our experts.