Within the world of digital commerce, the Gartner Magic Quadrant has been comparing ecommerce platforms and providers based on their respective strengths and weaknesses for many years.  
When the cataclysmic COVID-19 pandemic hit, the trends and traits of pretty much every industry were affected in some way.  
The digital commerce sector was fortunate to be in a position where people naturally turned towards it given the circumstances the pandemic inflicted. This means vendors across this industry were presented with some major opportunities as companies and organisations were forced to look at how best to engage with customers and clients.  
In the digital space, a natural focus here was on building revenue streams. But goals such as enhancing business innovation and improving customer satisfaction were are also prescient according to the recent Gartner's Digital Commerce State of the Union Survey. User experience is be a key component in enhancing the overall digital experience, meaning that the approach of vendors and businesses needs to be multifaceted and cover a range of touchpoints. The vendors who exhibited industry-leading skillsets across these areas had a chance to enter new business relationships and develop the digital presence of many companies. 
With the release of Gartner's Magic Quadrant report for 2021, we wanted to take a look at some of the changes between the 2020 and 2021 reports.  
How Gartner's Magic Quadrant works 
The Gartner report assesses digital commerce vendors based on their ability to execute and the completeness of their vision. The report places each vendor into one of the following categories: leaders, challengers, visionaries and niche players.  
Leaders in the field score highly across both their ability to execute and the completeness of their vision. Vendors will be placed in other quadrants depending on their offering in these regards, and how effective they are proving at delivering on these points. 
2020 – A year of radical change 
2020 saw unprecedented disruption within the ecommerce industry, as organisations had to react to the challenging situation presented by the pandemic and adopt digital commerce initiatives accordingly.  
Ecommerce vendors also needed to move with the times and offer new approaches, prices and support to enable this dramatic shift towards digital retail, accelerated by the pandemic. 
Included in the 2020 quadrant of leaders was Adobe (Magento), while BigCommerce and Shopify both featured in the challengers quadrant, with a strong ability to execute but a lower completeness of vision. 
Adobe's strengths in 2020 included its global span, commerce scope and the Adobe ecosystem, while BigCommerce was praised for its growth, interoperability and customer focus. Shopify was highlighted for its midmarket expansion in 2020, as well as its ease of use and app store.  
As a market overview, Gartner forecasted that while the enterprise application software market would contract in 2020 due to the pandemic, the digital commerce market would be less impacted and likely expand. In fact, the report predicted a compound annual growth rate of 12.9% for digital commerce platform revenue between 2019 and 2024.  
Gartner's Magic Quadrant Report for 2021 
Fast forward 12 months, and Gartner's 2021 Magic Quadrant report provides a superb insight into what's changed for the major ecommerce vendors. The report also offers some insight into how the market has adapted to the challenges and opportunities out there at present.  
The reports starts by confirming that investment in the digital commerce space remains high, as new business models start to be implemented on the back of the pandemic. 
Adobe (Magento) was once again recognised as a leader, and was one of four vendors included in this category. One change from 2020 was that Oracle, previously deemed a leader, was moved into the visionaries category due to a declining ability to execute. This leaves Adobe (Magento) within an even more exclusive group of leaders than in previous years. 
Shopify and BigCommerce retained their positions in the challengers quadrant. Shopify did however receive a higher rating than in 2020 with regards to its ability to execute. If the completeness of Shopify's vision enhances over the next 12 months, they could well be included in the leader's quadrant for 2022.  
Adobe's global span was again a factor in their inclusion in the leader quadrant, while the out-of-the-box functionality and admin user interface received praise this time around.  
BigCommerce's interoperability and modularity were deemed to be among its strengths, as were the prebuilt integrations and pagebuilder capabilities.  
Shopify's strengths included its excellent customer growth over the past 12 months. This saw a more than 40% year-on-year growth in its Shopify Plus customer base in 2020. Other strengths included Shopify's expansion via its digital wallet, Shop Pay, and the expanded range of APIs.  
The digital commerce software market grew by 17.3% in 2020, which was a higher rate of growth than pre-pandemic levels. And Gartner has expanded its predicted digital commerce platform revenue prediction, with an estimate that from 2020 to 2025, this will grow by 15%. 
Key Takeaways 
The Gartner Magic Quadrant report is always an interesting read. On the back of the pandemic, some of the information contained in 2021 edition is particularly pertinent. 
The strength of the Adobe (Magento), Shopify and BigCommerce offerings continue to be of a high level, and their inclusion in the leader and challenger quadrants are indicative of their quality and reputation within the industry.  
Gartner's prediction for digital commerce platform revenue growth was strong in 2020. With this increasing again in 2021, it seems clear the market is moving in what appears to be a very positive and fruitful direction.  
Many of the criticisms of other platforms included in the report were around their limited B2B capabilities. This is an ecommerce area many vendors are struggling to move into or get right, while others are wholly dedicated to meeting B2B ecommerce requirements, such as Cloudfy. It will be interesting to see how the B2B ecommerce market shifts and changes, particularly as the pandemic has moved the goalposts in terms of where buyers will be seeking products to purchase in bulk. 
If you are keen to discuss your ecommerce platform requirements with an expert, do not hesitate to contact the Williams Commerce team. 
You might also be interested in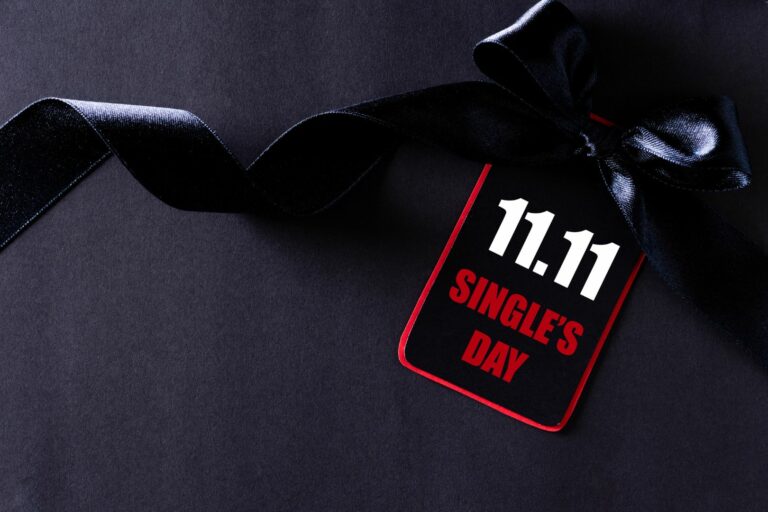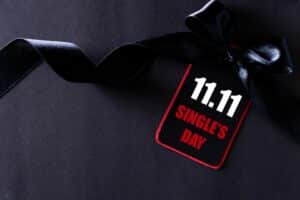 Although China's economy is facing exceptional challenges, 2023's major ecommerce event – Singles Day – was a sales extravaganza across the region. Where Singles Day
Read More »