Shopify offers a complete ecommerce platform for your growing retail business. Around the world more than 4million companies use it to manage and grow their retail sales. Combined with Shopify point of sale (POS) for brick and mortar stores, events and pop-ups it delivers seamless customer experiences. With data, analytics and marketing tools included you can plan and build for the future.
Shopify allows you to build and customise your website to sell online, via social media, marketplaces and in-store.
Shopify is hosted in the cloud so you can access it from all your compatible devices. Software management, server upgrades and maintenance are all done for you.
You can manage your inventory, fulfil your orders, handle payments, and deal with returns.
The sales tools you need are easy to access and integrate with other business systems for effective retail operations.
You receive core Shopify features which ever plan you choose. These include templates for your store's look and feel, online and in-person sales tools, checkout and payment processing. Search engine optimisation (SEO) and digital marketing tools are also included.
If you wish, you can access Shopify application programming interfaces (APIs) to customise your ecommerce capabilities. As your retail business grows your needs will evolve so upgrades are also available to help you keep pace. You can choose from starter, business and retail options and an advanced solution for larger businesses.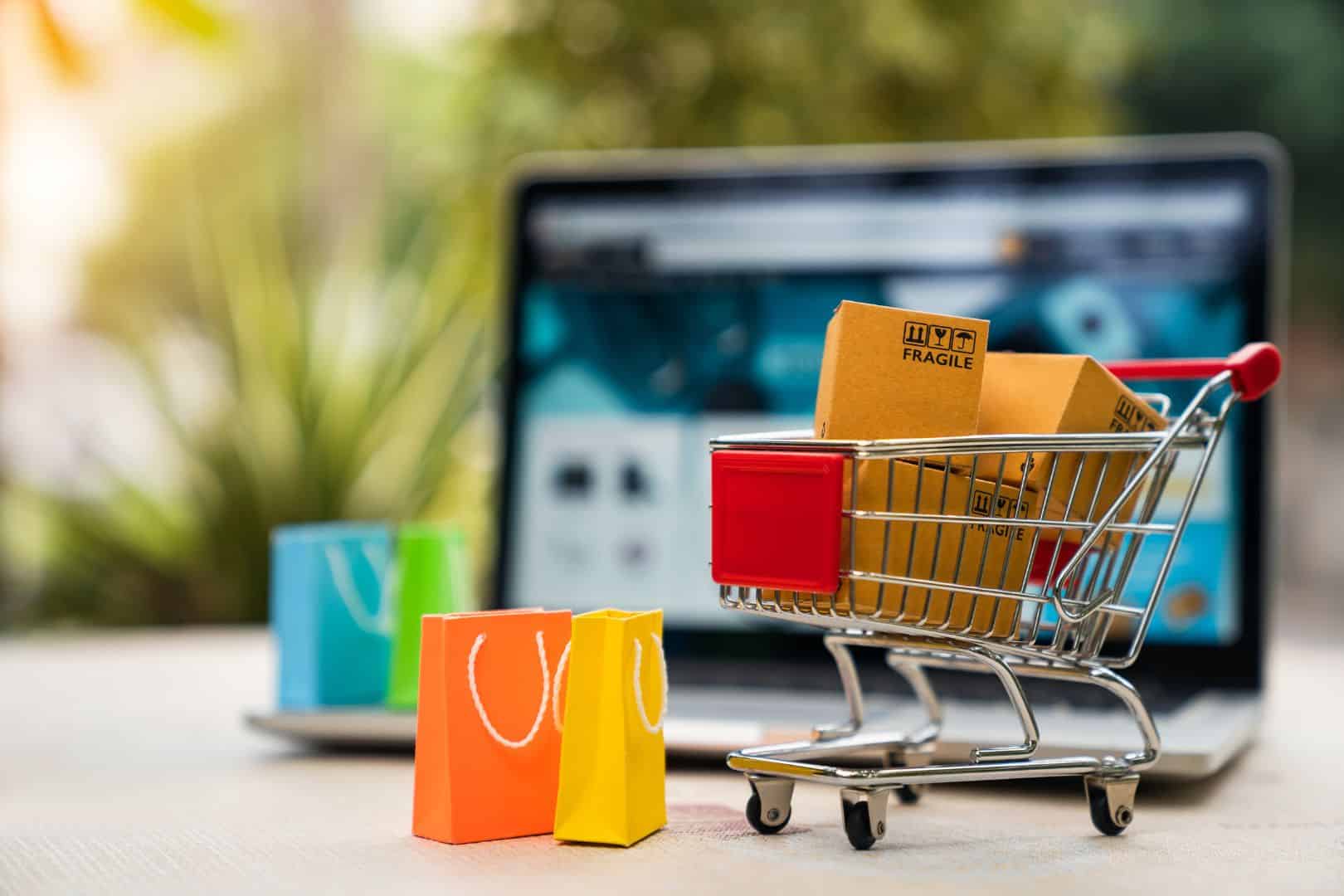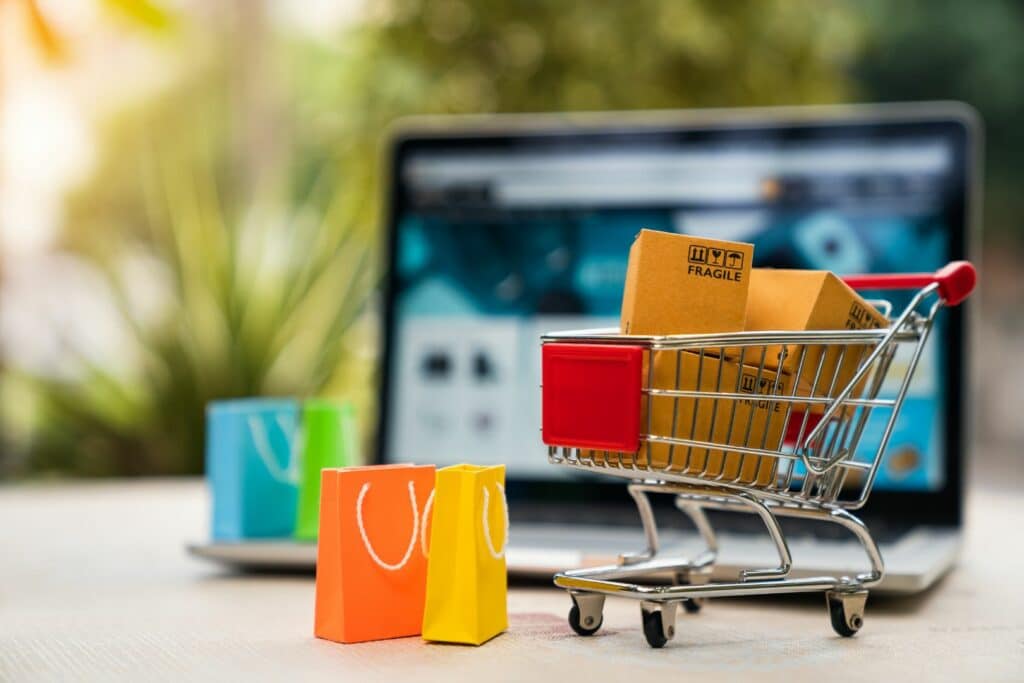 When your business is ready for the next level Shopify Plus delivers the speed, customisation and integration you need. You'll have unlimited access to a development environment to test and build enhancements before going live. There's also security and compliance support to keep sensitive data safe. With around the clock priority technical support help is available whenever you need it.
There are thousands of apps and features from third-party developers in the Shopify App Store. You don't need to be a coding expert to customise your customers' ecommerce experiences. You can find a solution to almost any business challenge from drop shipping to reviews.
Why choose Shopify for your retail business
Every retail business is different, so Shopify's extensibility and flexibility make it an attractive option. The Shopify community is diverse, including entrepreneurs, retailers, developers and partners. Everyone works together around the world to create new ways of doing business.

Sales and promotions.
Merchandising campaigns, product bundling, special offers, bespoke pricing and promotions support your sales and improve conversion rates. You can also offer discounts, subscriptions, raffles or try-before-you-buy to increase your revenue and build customer loyalty.

Streamlined operations
You can centralise your retailing operations with Shopify and integrate it with other business systems. Whether your business is new or well-established Shopify can grow with you when your needs change

Ease of use
Shopify combines power with ease of use. The clear and simple interface makes setting up a store straightforward, even if you're just starting your ecommerce journey. Its editor is easy to use and its section-based approach helps to maintain well-structured pages.

Payments
Shopify's own payment gateway processes your payments and accepts most major payment methods. This can be simpler than connecting a third-party payment provider and keeps everything in one place. Using this option also removes Shopify's transaction fees. Multiple currencies are supported if you're selling internationally.

In-house excellence
Behind the scenes, your team has all the tools needed to produce high-quality content and test new ideas. This includes basics like media file management to product variants to make sure your site stands out from the crowd. Your marketing team can deliver the right messages at just the right time with Shopify's marketing tools. Automation helps to streamline customer segmentation, email marketing, messaging and audience engagement. When your team needs to speak with customers it can all be managed from Shopify's inbox. You can also collect data about which online chats work best.

Shopping experiences
It's easy to create a fully branded front-end for your ecommerce website that delivers unique shopping experiences for your customers. It allows you to promote and sell your products across multiple channels including social media and popular marketplaces. There's also a Shop app digital assistant to help your customers checkout, track orders and see delivery details.

International sales
If you're interested in international expansion Shopify Markets provides cross-border sales management tools. It helps you identify, set up, launch, optimise, and manage international markets.

Shipping
There's a Shopify Shipping network of third-party logistics (3PL) partners to help you simplify your workflows and save money. It helps you keep everything running smoothly from order set up to printing labels and tracking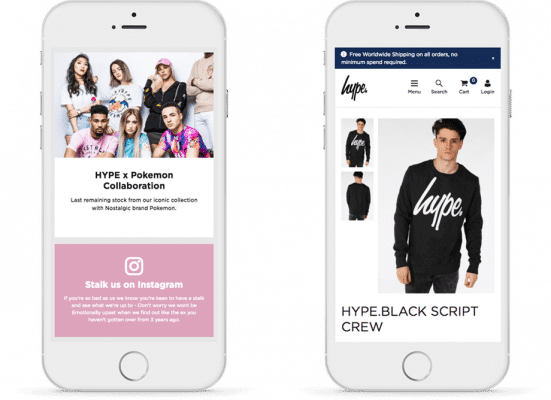 Shopify Case Study: Just Hype
Successful streetwear fashion brand, Hype, turned an initial investment of £400 into a multi-million-pound business. The company now processes thousands of daily orders around the world and is stocked by leading retail chains.
When it was time to choose a new ecommerce platform, mobile responsiveness was especially important for the younger target audience. Their new Shopify Plus site supports global growth plans and improves performance during peak season. The project included a number of extensions and integrations
Work with Shopify experts
To get the most from Shopify's powerful features, you'll want to work with experts. Williams Commerce is an award-winning Shopify agency. Our experienced team creates cost-effective and scalable Shopify sites to support the growth of your business. We combine design, development, integration, UX and digital marketing, to transform your retail business online.