Client: Little Trekkers
Website: www.littletrekkers.co.uk
Sector: Retail
Founded in 2000, Little Trekkers is an online retailer supplying outdoor clothing and equipment for children
.
Little Trekkers is one of three stores operated by Young Ideas 
Group,
 a fashion retail business based in Derbyshire. The group
 operates three stores with separate front
-
end 
experiences
 for customers
, but all managed via a single backend. 
A longstanding client of Williams Commerce, the company recently engaged our services to support a move from Magento 1 to the Magento Commerce Cloud 2.3.4 ecommerce platform. 
This meant Little Trekkers and its sister sites – BoobyDoo and Henmores – were migrated simultaneously from Magento 1 to Magento Commerce Cloud 2.3.4.  
This migration saw the addition of numerous capabilities to enable better functionality, advance payment processes and significantly enhance the user experience. 
Slow 

page 

load times 

 

Limited payment capabilities

 

Poor user experience on mobile

 
Migration from Magento 1 to Magento 2 Commerce

 Cloud 2.3.4.

 

Microsoft Dynamics N

AV

 integration

 

New

 custom

 design 

 
Faster load times thanks to Magento Commerce Cloud

 platform

 

Enhanced customer experience

 across devices

 

Easier payment process for customers

 
Data and Blog Migration
A major challenge was migrating data from the existing live Little Trekkers website to the new Magento Commerce Cloud 2.3.4 website.  
As the former site was on a hosted platform, this presented challenges, but the Williams Commerce team was able to handle this complex challenge and successfully carry out the data migration as planned.  
The project also involved the migration of three separate WordPress blogs for the three brands, including Little Trekkers, into one blog within Magento Commerce Cloud 2. This is now managed in Magento via the Amasty Blog Pro module, and allows for admin staff to maintain an engaging blog with ease. 
Incredible Integration
The project including Microsoft Dynamics NAV integration. This sees products and stock feed to the Magento front-end, while Magento feeds the orders back to NAV to be processed in the same way offline orders are processed.  
Once orders are picked, packed and shipped, NAV provides the Magento front-end with the tracking number. This is shared with customers via an email and can be found under their 'My Account' area. 
Each of the three Young Ideas' stores have separate connections to Microsoft Dynamics NAV. This helps to keep things simple for staff and allows for an accurate picture of stock levels to be reflected to customers, enhancing their experience.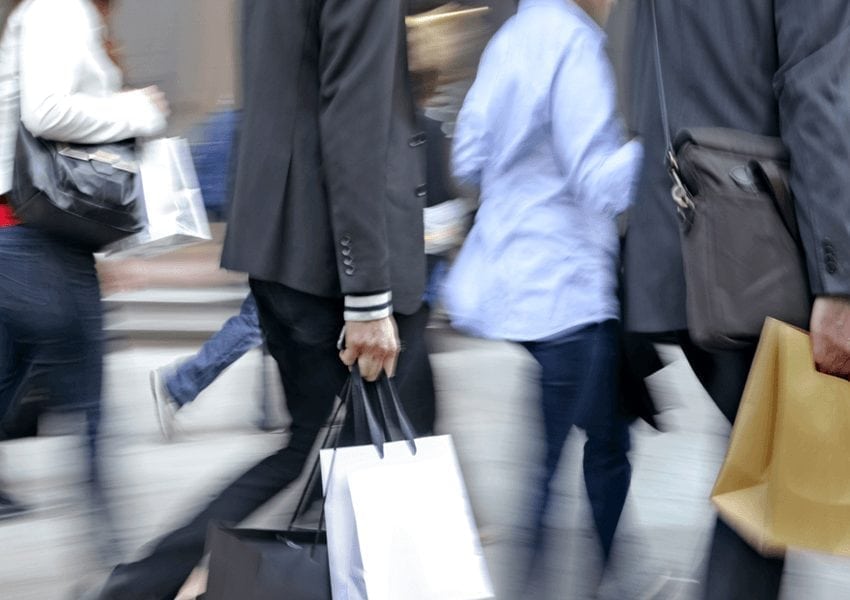 Enhanced Customer Experience
Catalogue banners have been introduced to allow the Little Trekkers team to pick which image they wish to be featured on each product listing page. This makes it easier to present to customers the quality of the products within Little Trekkers' range. 
A new custom design was also created for each of Young Ideas' websites, including Little Trekkers. Led by our expert design team, this work has helped rejuvenate the Little Trekkers site and enhance the customer experience.  
Additionally, it is now easier for Little Trekkers' customers to complete transactions and payments via the website. The Williams Commerce team tailored the new website to supports flexible payment methods, covering card payment, credit or payment with Amazon Pay. We also introduced Nosto personalisation, postcode look-up, Facebook conversion, Dotdigital, Amazon and Google Shopping to the customer experience. 
Social media channels have also been integrated into the site, including the Little Trekkers Instagram page. This is great medium for the brand, with a brilliant network of customers promoting Little Trekkers via Instagram, allowing more people to discover the range. 
Insightful Analytics
The Fomo plug-in was also introduced as part of the project, providing the Little Trekkers team with deeper levels of insight as to customers trends and information. This includes understanding browser numbers by locations and indicators of how many customers are online at any one time. 
Embracing of Modules
The project saw a vast collection of modules integrated into the new Little Trekkers website running on Magento 2 Commerce Cloud. 
These modules included Klarna Checkout, M2E Pro, MiraSvit Sphinx Search, Amasty Blog Pro and CommerceExtensions, among many others.  
Collectively, the modules create a truly enhanced experience for any visitor to the Little Trekkers website, with a more streamlined navigation, better visuals, smoother purchasing process and enabling overall superior levels of customer satisfaction. 
AFTER
BEFORE