It is the end of quarter one already and what a quarter it has been! We at Williams Commerce have been working hard to get projects over the line with our excellent client base.
Of course at present there is a need to work remotely and communicate in different ways. This has presented challenges in certain respects, but the Williams Commerce team has successfully been able to deliver some exciting projects in recent weeks. 
In this monthly round-up, we go over some of our highlights from March 2021. 
Rayware  
The Rayware Group was established in 1975 and has developed into one of Britain's leading suppliers of homewares. The group comprises a number of different brands across the homeware industry. 
Rayware were previously running their ecommerce website on Magento 1. With Magento 1 end of life approaching, the decision to migrate to Magento 2 was taken. As Rayware required four new B2C websites to be built for various brands within the wider group, they needed a committed and versatile partner to lead the project. 
Williams Commerce was brought in to support Rayware and deliver a Magento 2 migration project. Our team lead technical discovery, the core Magento build, and covered the hosting requirements with Magento Cloud.  
We also did the front-end, commerce and custom development work, as well as UX and UI work. And what's more, we integrated a variety of modules to make the user experience that bit stronger. These included Clerk.IO, Amasty Layered Navigation, DotMailer and Feefo. 
Further elements of the project included our digital marketing team creating an SEO checklist to ensure no SEO value was lost during the migration.  
Three of the four Rayware brand sites we were tasked with are now live, with Mason and Cash most recently joining Kilner and Typhoon as being live. We are just finishing up the final site, Viners, which is expected to go live soon. 
You can read the full Rayware Case Study here 
English Woodlands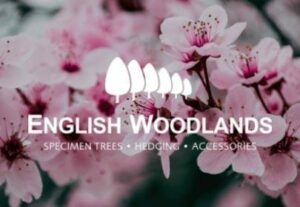 English Woodlands has one of biggest selections of trees in South East England. The company stocks a large number of conifers, trees and shrubs that customers can purchase year-round to help take the beauty and intrigue of their garden spaces to new levels. 
English Woodlands was another company operating on Magento 1, and wanted to migrate to Magento 2. They brought Williams Commerce in to lead the project. 
We oversaw the migration to Magento 2 Open Source, and conducted the Magento 1 Data Migration. We also enhanced the UX significantly, upgrading search functionality and making changes that allow the online catalogue to be requested by form.  
A VAT toggle was also added to allow B2B and B2C customers to see pricing on the site relevant to them. A delivery extension with custom amendments was also added, while their previous WordPress blog was merged into Magento 2. 
What's more, a full ERP integration was completed using a connector from Anagram Systems. 
You can read the full English Woodlands Case Study here 
Autosparks  
Autosparks supports people restoring or rebuilding classic and vintage cars. The company sells harnesses for classic motorcycles, cars, tractors and commercial vehicles, while also supplying original equipment harnesses to smaller volume manufacturers. 
Another brand wanting to move from Magento 1 to Magento 2, Autosparks brought in Williams Commerce to lead the project.  
In the discovery phase, the Williams Commerce team focused primarily on web functionality and UX. We held UX and UI workshops with Autosparks which informed a custom design of the new Magento 2 website's homepage. We also factored in best UX practice for product list pages and detailed product pages. 
Further features include enhanced purchasing and delivery options, as well as Magento's out-of-the-box Paypal payment method. Williams Commerce also handled the data migration to ensure no SEO value was lost. 
Take a look at the full Autosparks Case Study here 
Proguard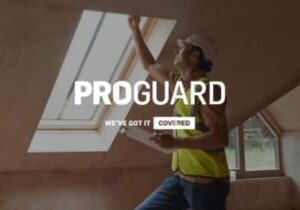 Proguard is a leading supplier of temporary protection equipment. These items can be perfect during things like house moves and office moves, preventing damage and disaster occurring. 
The fourth in a quartet of Magento 1 to Magento 2 migrations completed in March 2021, Williams Commerce worked with Proguard to embrace the benefits of the Magento 2 Open Source platform. 
Data migration was covered by Williams Commerce, while our design and UX team carried out a custom design for a number of selected pages. 
We also integrated a personalisation tool within Magento 2, as well as the inclusion of downloadable files on every product listing to provide additional information for buyers. 
The site also contains Reviews.co.uk integration to provide trust signals, while Barclays is the site's chosen payment provider. 
Additionally, in order to better meet the need of Proguard's B2B client base, a special B2B module was introduced. This will enable Proguard to sell to retailers more effectively. 
You can read the full Proguard Case Study here 
Ecommerce projects at Williams Commerce 
It has been a busy month but one we've enjoyed a lot! It's exciting to get projects completed and provide our clients with the desired end result. 
These are just four of our recent projects, and you can take a look through more of our work here.  
If you want to find out more about Williams Commerce's offering, we will happily discuss things with you. Simply get in touch with our team.