Microsoft Dynamics 365 Business Central for Ecommerce
We can lead ecommerce platform builds and implementation with partners like Adobe Magento, BigCommerce and Shopify Plus. We also can lead Microsoft Dynamics 365 Business Central implementations, helping to streamline your ecommerce operations.
Say goodbye to managing servers, paying for onsite IT maintenance contracts and say hello to a true cloud ERP solution from Microsoft.
Find a single system to manage your ecommerce business end to end?
Better manage stock?
Improve the speed of your order management?
Optimize your warehouse and picking routings?
Automate manual tasks?
Better understand the financial performance of your business?
Provide real time updates to and from your ecommerce website and back office systems?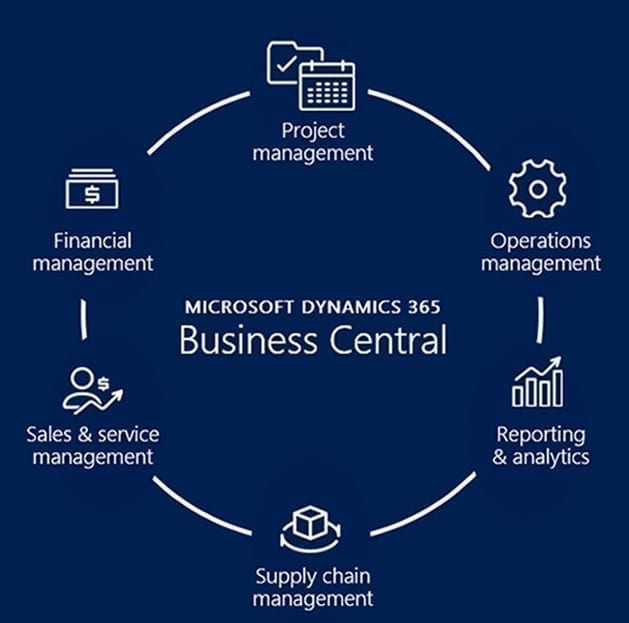 Introduction to Microsoft Dynamics 365 Business Central
Microsoft Dynamics 365 Business Central delivers an all-in-one solution to unify processes and centralise your most critical business data. Watch this short video to learn more about Dynamics 365 Business Central:
Dynamics 365 Ecommerce Experts
By implementing Microsoft Dynamics 365 Business Central with Williams Commerce, we provide you with a central system for your business, a single point of truth across transactional data and processes. With all major functionality built in for a cost-effective price, Business Central often requires straight forward configuration before you are up and running.
Dynamics 365 Business Central is easy to use and integrates seamlessly with Microsoft's other cloud services such as Azure, Office 365 and Teams. Combined with our Ecommerce platform connectors Williams Commerce can rapidly implement a modern ERP solution for your business.