Dynamics 365 Business Central and Shopify connectivity
The ultimate shopping experience
Shopify is a cost-effective and scalable ecommerce platform that will grow with your business. It offers value, security and performance in a single package. 
For growing businesses Microsoft Dynamics 365 Business Central is the perfect enterprise resource planning (ERP) platform for finance, sales, service, and operations. 
Now, as part of Shopify's Global ERP Program, the Microsoft Dynamics 365 Business Central connector means you can have the best of both worlds. 
Seamless connection allows you to synchronize orders, stock, and customer information. Customer service will be improved because your orders are fulfilled more quickly and efficiently. 
You can deliver unified, personalized, and seamless buying experiences across online and offline channels and your ability to sell, ship, and process payments online will be improved. 
Maximize your productivity
Support multiple stores, each with their own setup, including product

catalogs

and locations, which can be used to calculate inventory and price lists.

 

Streamline processes with bi-directional synchronization of images, item variants, barcodes, vendor item numbers, extended texts, and tags.

 

Create selected customer price groups and discounts to define the prices export you export to your online stores.

 

Smart-map customers by phone and email and use country-specific templates to create customer accounts.

 

Track and share

fulfillment

information from Business Central into Shopify.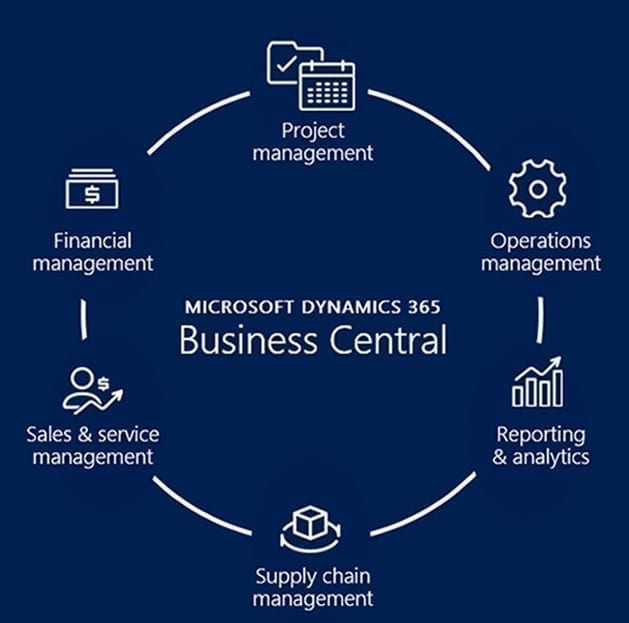 Your teams can remain focussed on selling while you implement more agile online business processes. 
Multi-store requirements can be supported with ease.

 
Connected data across your online stores and business operations allows you to respond rapidly to your customers' changing needs.

 
With support for multi-tier pricing, multiple currencies, companies, and entities, product pricing and merchandising is simplified and streamlined.

 
With a single source of reliable information, you can almost eliminate the need for manual processes. 
Seamless connection of your ecommerce and ERP platforms improves visibility for stock, pricing, and order history, order status, billing, and payments for your existing customers.

 
Accuracy and speed are dramatically improved allowing your sales team to focus on customer service.

 
Customer enquiries are quickly and effectively handled along with timely returns and refunds, along with more accurate order processing.

 
Improved sales performance
Operational efficiency is improved and overheads are minimized through automatic synchronization between systems for price changes, product updates, and customer information. 
Results and decision-making will be improved with accurate financial and tax reporting, even across multiple locations.

 
Country-specific templates to create customer accounts in Dynamics 365 Business Central or Shopify support accurate tax settings.

 
Orders created via other channels such as

Shopify POS

or

Amazon

can be easily handled.

 
Work with Shopify and Business Central experts
Work with the Shopify Plus and Microsoft Dynamics 365 Business Central experts at Williams Commerce to improve your business processes and performance.  
With connected data insights you can redefine your customers' shopping experiences and streamline operations and financial management. 
Business processes can be enhanced to improve your outcomes with increased flexibility, control, and tracking.