A/B Testing is an important element when understanding conversion rate optimization. It is the process of testing one version of a webpage/element against another. It is simply version A versus version B. When working with a CRO Agency to look at what changes would bring the best result, their focus will be to create a roadmap to test out different hypotheses. These hypotheses will then be placed into A/B testing scenarios where the variation is tested against the current version, also known as the control.
Based on the hypotheses, the Conversion Rate Optimization agency would be able to create several variations and test them to see which version works best. Tests vary from small scale button changes to more advanced changes such as full-page redesigns. However, our process is very scientific, and our focus is to always A/B test new changes and let the data do the talking.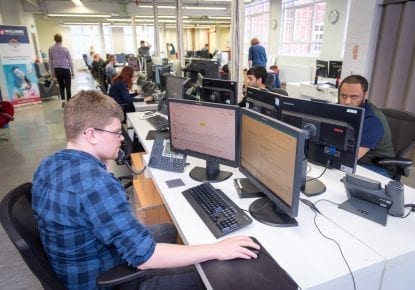 Methods of conducting A/B Testing​
Our A/B Testing Capability
When it comes to testing, we are agnostic in our approach and work with several A/B Testing tools. The tools we use are all industry-leading and help us in identifying, developing, testing and reporting on each A/B Testing Conversion Rate Optimization Experiment.
"The CRO project enabled us to work smarter"
"Working with Williams Commerce, the CRO project enabled us to work smarter. CRO takes out all of the guess work when making UX choices, using analysis and data to make informed decisions. To date, the incremental improvements made to our mobile offering has been impressive to say the least."